Our team
Christen Sveaas
Executive Chairman and Owner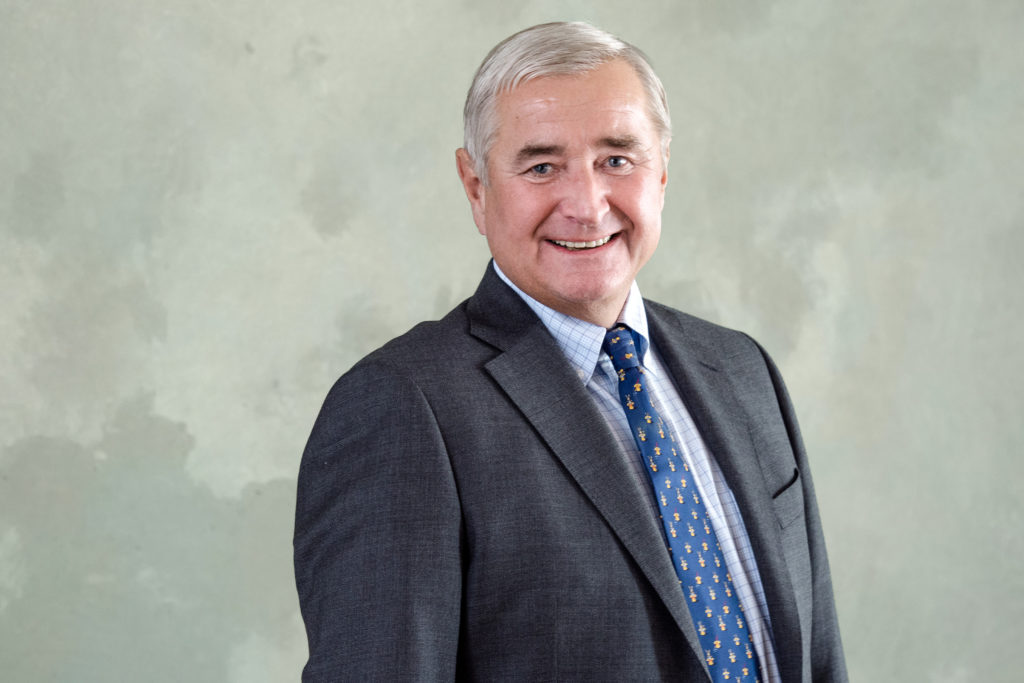 Mr. Sveaas has his Lic. Oec. HSG degree from the University of St. Gallen, Switzerland.
Mr. Sveaas has held several board positions, including Treschow-Fritzøe AS, Stolt-Nielsen SA, Orkla ASA, SkipsKredittforeningen AS, Vestenfjelske Bykreditt AS, Tschudi & Eitzen Shipping AS, Scorpion Drilling Ltd., Southwestern Offshore Corp. and he has served as senior advisor to EQT, Sweden. Mr. Sveaas presently serves as a member of the Board of directors at Siem Offshore Inc.
Mr. Sveaas is the owner and Executive Chairman of Kistefos AS, Chairman of AS Kistefos Træsliberi, Vice Chairman of the board of The Kistefos Museum Foundation and Chairman of Anders Sveaas' Almennyttige Fond, a Norwegian charitable foundation. He is a long standing member of Dean's Council's Executive Board, Harvard Kennedy School, Boston, USA. Mr. Sveaas is also a member of HSG Advisory Board at the University of St. Gallen.
Mr. Sveaas is a named benefactor of the Metropolitan Museum of Art, and a founding member of its  International Council, as well as member of the museum's European Visiting Committee. He is a member of Tate International Council and a Global Patron of Art Basel.
Detailed biography
Christen Sveaas is a private investor through his wholly owned investment company Kistefos AS, and A/S Kistefos Træsliberi, where he owns 89%. Kistefos AS has investments in financial services, dry cargo-shipping, offshore services, private equity, venture capital, technology focused investments and commercial real estate development. A/S Kistefos Træsliberi owns large forestry properties (about 40,000 acres) and related industrial activities in addition to various financial investments.In 1996, Mr. Sveaas founded Kistefos Museum, situated on the grounds of a historic mechanical pulp mill erected in 1889 by his grandfather, Consul Anders Sveaas. The intact mill is at the centre of a contemporary sculpture park that Sveaas has created, which each year sees the addition of unique site-specific sculptures donated by Mr. Sveaas. The contemporary sculpture park is among the largest in Europe. In 2019 he donated funds to build a new art museum, "The Twist" by Danish architects Bjarke Ingels Group.Furthermore, he is Chairman of the board for the Anders Sveaas' Almennyttige Fond, a Norwegian charitable foundation that he founded in 1990. Its focus is to support organisations without relevant public funding, and young promising classical musicians through scholarships and instrument loans. The foundation has a unique collection of antique Italian string instruments, which comprises instruments by Stradivari, Guadagnini, Montagnana and Ruggieri, which are all on loan to young Norwegian and Scandinavian musical talents.
Sveaas is known for his large collection of art focused in particular on international contemporary art, Norwegian modern and contemporary art and antique Norwegian silver. In 2019 Mr. Sveaas established Christen Sveaas Art Foundation and in 2020 he donated around 800 artworks from his private collection to the foundation.
Other interets
Private holdings
Mr. Sveaas' private holdings include investments in a broad range of listed/unlisted stocks and funds. The private investments are managed by Hege Galtung and Mr. Sveaas' Art Collection and Art Foundation is managed by William Flatmo.
Christen Sveaas owns Kistefos AS through his holding companies AS Holding and Kistefos Skog AS.
Team